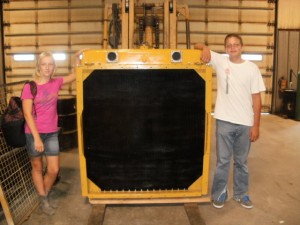 Are the "old time" shop pictures of your shop?
Yes.  Two from the twenties and one from the 1930's.  No, I wasn't born until later.
Can I borrow your tools?
No.
Can you weld Magnesium?
Yes!
Will a plasma cutter cut glass?
No.  Plasma can only cut conductive materials.  A water jet can cut glass, rubber and all kinds of things but I don't have one.
What are your Maximum Machining Capacities?
Lathe work- 22″ diameter, 80″ between centers
3-axis Milling- 40″ x 20″ x 25″
Call or write if your project is over these capacities as upgrades and expansions are ongoing!